Residential Drug and Alcohol Treatment near Lancaster
Who can we help?
The Pavilion is a residential drug and alcohol detox treatment centre, situated in picturesque private grounds just outside Lancaster.
Accessible to patients aged 18+, The Pavilion delivers structured detox programmes tailored to each individual.
We offer addiction treatments for:
Illicit drugs (opiate and non-opiate based)
Alcohol
Psychoactive substances
Over the counter medication
Prescription medication
For more details on how we can help, please call 01524 39375.
What is detox?
Detox is the process in which someone who has a dependency on a substance, or substances, rids the body of that toxic element. It is considered a key element in the journey to freedom from addiction.
Detox is the first step into abstinence from drugs or alcohol so can be a daunting step.
The Pavilion provides a safe and effective in-patient detox from both drugs and alcohol through medically assisted withdrawal.
Admissions
Addiction is an illness that can affect anybody regardless of age, gender, income, race, background, upbringing and lifestyle.
As part of a not-for-profit organisation, we endeavour to make detox and addiction treatment as affordable as possible with flexible payment structures and low fees.
local authority admissions
We work closely with several Local Authorities and are on the preferred provider frameworks in Lancashire, Blackpool, Manchester, Isle of Man, Blackburn with Darwen, Hartlepool, Leeds and Wiltshire.
Patients from these areas can access fully funded detox places via their local community service provider.
Contact us
"Just to say once again, thanks for everything. I could not have had better care, compassion and commitment from every one of the staff. In my opinion, they go above and beyond what is expected of them. Absolutely fabulous in every way, I enjoyed the experience very, very much"
Pavilion Client
On arrival, all of our patients are welcomed and supported to complete a person-centred assessment and induction. This allows them to familiarise themselves with the unit, our team and their peers and determines their personalised plan; ensuring that all their needs are explored, understood and included.
The personalised detox plan is created to address your needs and is closely monitored, reviewed, and modified throughout your stay.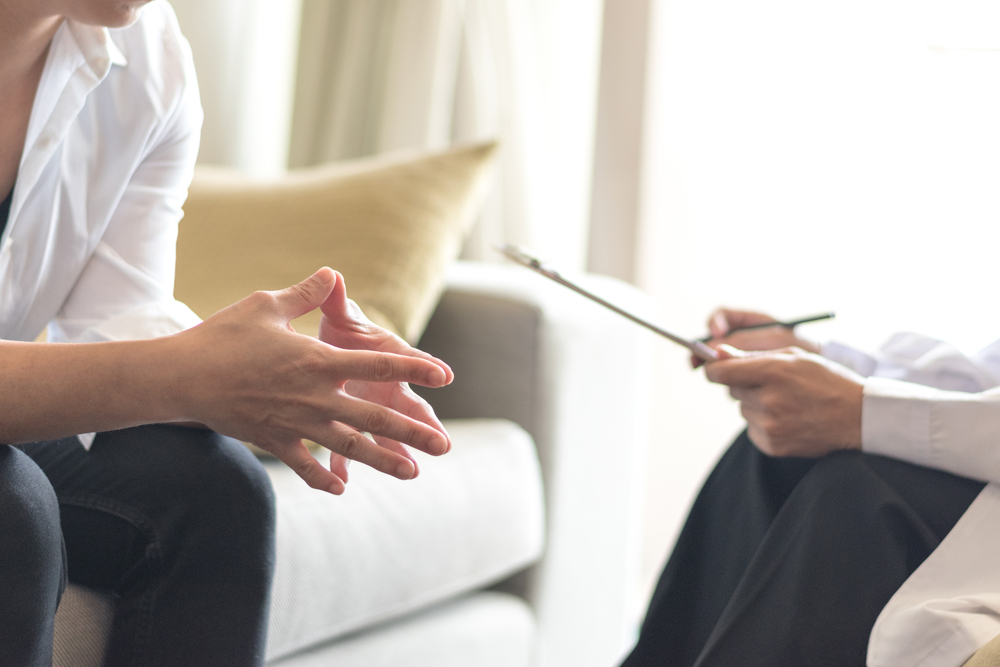 We also offer a complimentary psychosocial programme including:
Cognitive-behavioural therapy
Coping skills training
Relapse prevention therapy
Motivational interventions
Contingency management
Community reinforcement approaches
Family approaches
Treatments at the pavilion
We deliver a combination of clinical and therapeutic services that support patients' detox and address the contributing factors that led to dependence.
All our treatments are delivered in individual and group settings by trained medical and therapeutic professionals.
Treatments and services include:
Detox
Therapy
Employer Assistance Programmes
Clinical Programmes
Family and friends care and support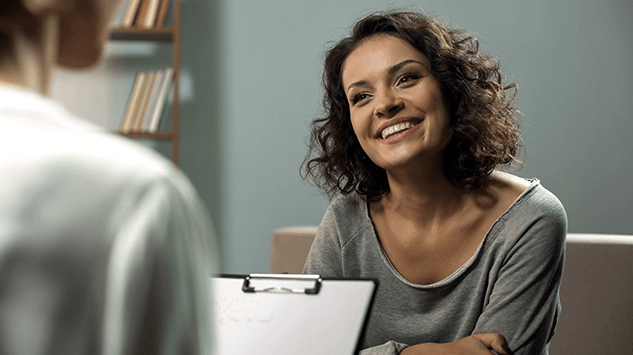 Topics covered include:
The effects of substance misuse
Health and wellbeing
Stress and anxiety management
Triggers
Relapse prevention
Anger management
Rebuilding relationships
Confidence and self-esteem
Self-awareness and decision making
Psychosocial interventions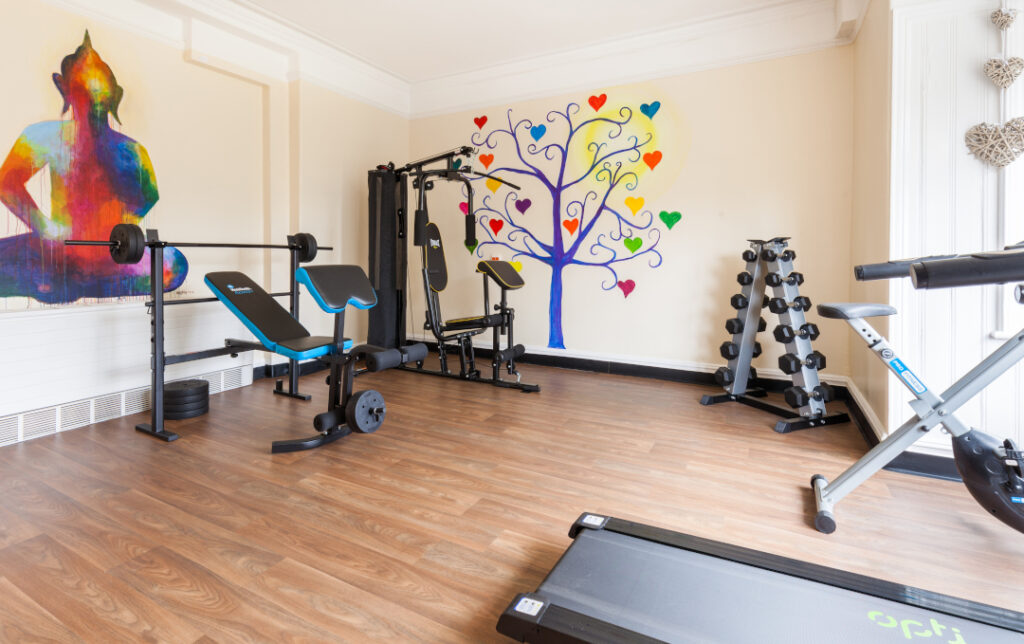 Therapy at the pavilion
Our therapy programmes offer a selection of dependency-related topics that encourage individuals to take responsibility for their substance misuse and identify the changes they need to make to sustain their recovery.
All sessions take place in a confidential and safe environment, where therapists are on hand to provide non-judgmental support.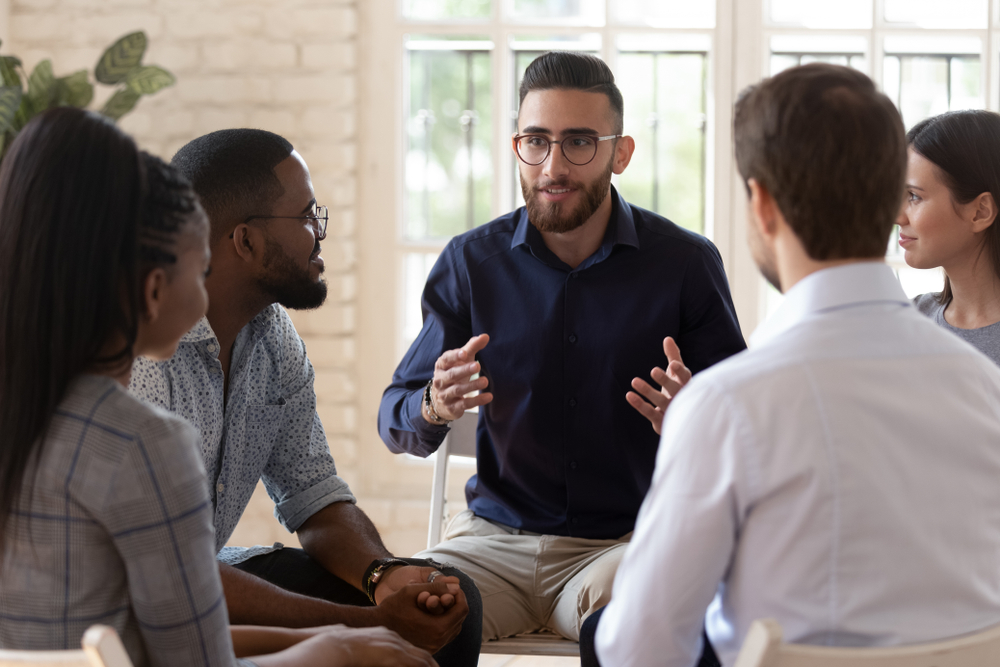 All patients also have access to complimentary therapies such as meditation and mindfulness, use of aromatherapy and creative and expressive art therapy.
When not in group or one-to-one sessions, patients have access to our fully equipped on-site gym to help promote physical and mental wellbeing, as well as communal gardens, TV lounges and healthy and nutritional meals from our on-site chef.
How does Therapy assist in recovery?
Addiction treatment goes much farther than refraining from drinking/using, it is about discovering the underlying causes of addiction and tackling them.
Our main goal in introducing therapies early on is to empower our patients with knowledge, support and strategies to beat their addiction and truly heal their whole self—body, mind, and spirit.
So by introducing therapy early in the recovery process, we help address the issues that may have caused or contributed to addictive behaviours.  Many times, people start using drugs and alcohol to mask psychological issues or trauma that they are not yet ready to deal with.
Many addicted individuals think that they can get sober by detox alone. However, without addressing the reasons why a person seeks to drink and/or use drugs increases the risk of relapse. Also, detox without therapy can increase risk in terms of overdose and/or physical damage.